Birthday parties or other events at Just Piddlin Farm
Celebrate with us! Click here for information on fall parties (September/October) or here for off season parties.
Come grab a bite to eat at
"The Hive" Bakery!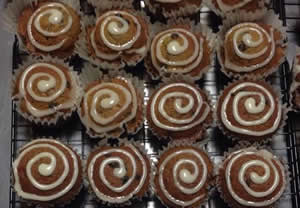 Looking for a place to grab a bite while at the farm.  We serve a small selection of food items like hotdogs, BBQ, chips, bottled soft drinks and other items on the weekends during season.  The favorites are the fresh baked pumpkin pies, pumpkin bread, and the Piddlin Paddies.   Never know what other surprise goodies may come out of the kitchen.
Looking For a place to host you event?
Throughout the year we rent out the Hive for: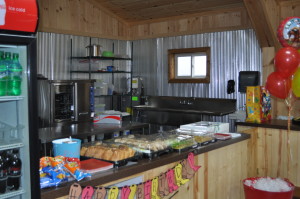 birthday parties
family reunions
company picnics
business meetings
and other special events